Going to university can seem like a very daunting, intimidating and nerve wracking experience. It is essentially like your first day at secondary school, but much much worse! Not only are you an adult, and you have to make your own decisions, but you are moving away from home as well. Instead of looking at this as a negative though, look at it like a positive. This is your chance to be exactly who you want to be – your chance to meet lots of new people and ultimately the beginning of the rest of your life. If you are getting ready to head off to university and are mentally (and physically) preparing yourself for fresher's week, read on and find out how to tackle any problems head on…
Before you set off, make sure that you have researched your university and the type of things that you can expect. The last time you probably did any thorough research about your home for the next three years, was most likely when you were applying, when you were probably focusing more of your attention on the course that you were embarking on rather than the social aspect. Most universities will send all new students a welcome pack which will have an itinerary attached. Read this through thoroughly to ensure that there is nothing else that you are required to bring. It will also give you a heads up of any fancy dress parties that are happening (because you will have at least one!) allowing you to get your outfit prepared ahead of arriving. Also, scour Facebook, or Twitter and try and find out any groups or people that will be joining you. If you can find anything, add yourself to the group, and add some people as friends. That way, when you do arrive, there will be a few familiar faces, and you might not feel as nervous.
When the time comes to move up, try and be as sociable as possible. It is only natural that your parents will want to come up with you and help you to move in, but be very conscious not to spend all of your time with them in your room, instead of introducing yourself to your room mates and likely friends. When you are packing at home to move up to Uni, make sure you pack a door stop because it will become your new best friend. Whilst you are unpacking prop your door open, so you are not cut off from everyone. Make your room inviting by putting some music on, and encourage people to come in and out as they please. The trick is not to appear shy. Even if it is the hardest thing for you to do, just remember the initial day will be the worst part. Once you have met people and got to know your surroundings, you will relax and be yourself a bit more. Also, bear in mind that however you are feeling, the likelihood is that everyone else is feeling exactly the same. Don't be shy to put your own stamp on your room. At the end of the day, it is where you will be living for a year at least, and you need to make sure you feel comfortable. Bring photos, posters and your own bedding to bring a little bit of home up with you.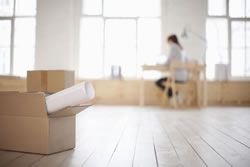 Whilst a lot of university is about having fun, with particular reference to fresher's week, it is important to remember that the impressions you create within the first few days will stick with you for the rest of your time at university. If you do something particular memorable, it is almost guaranteed that a related nickname will be born and you would have forgotten your own name by the end as it would have been used that little. Whilst some see this almost as a trophy, it is not advisable to try and gain one. One of the biggest things you can do is not drink so much back at your room before a night out that you end up passing out before you have even left, or do something you will instantly regret the next morning. In fact, try and pace your drinks when you are out. Order water every time you get an alcoholic drink and do not mix your drinks. Not only will you be thankful in the morning when everyone else is nursing headaches; it will prevent you from going all out for the first few days and then succumbing to Fresher's Flu by mid-week. On a side note – bring cold remedies with you. You will get Fresher's Flu; it's not an option, but how you deal with it is.
Try and remember that it is not all about binge drinking and going out every night. I mean, if you are happy to do so, then brilliant; but for those of you who do not like drinking, or going out, try and remember that it is only for a week. Try and go out some nights, as it really is good for bonding and meeting people, but approach it with a pinch of salt. Once you're out, you'll more than likely find others in the same position as you. It's unlikely that you will hate every minute of fresher's week, but if you find yourself feeling a little lost, remember that it is only a week, and whilst everyone is hyped up now, there will be a time when they have to come back down to earth. This works the same for those who love every minute of fresher's week. Don't forget why you have come to Uni.
Now for the boring bits. Don't over spend in your first week. It can seem exciting to suddenly have over £2000 in your account with a hefty overdrive, but don't go crazy. Try and set out a rough budget, taking into considering that that will have to last you for two months, and you have to buy food, and general goods. Even if you go a little over, try and save where you can. Although not all students end up living on supermarket value baked beans for the entirety of their degree, it is advisable to save on some luxuries. Register with both a doctors and a dentist as soon as you arrive. Some universities will automatically do this for you, but if not, ensure that you have signed up. There will come a time where you will have to use these services at least once during your studies and you will be grateful that you have not got the added hassle of trying to find somewhere to go.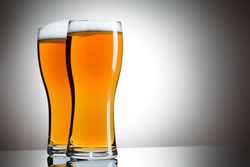 Get involved with the different things that your university can offer. Fresher's fair is an excellent opportunity (if not just for the free stationary and T-shirts, that can double up as excellent night shirts FYI) to sign up to all of the different societies and clubs that you are interested in. Extra-curricular activities look brilliant on your CV and are a brilliant chance for you to meet others interested in the same things as you. Don't forget about any outstanding admin as well. Yes, it's a boring task to queue up and get your student card, or to fill in a form, but it has to be done, and the sooner the better. Doing it at the beginning gets it's all done and out of the way and also means that you are less likely to forget something important. Try and do as much as you can prior to arriving. For example, if you can save time by providing your own passport photo so you do not have to queue up, remember to get these done. However, if you do end up queuing for a long time, take it as an opportunity to get to know people!
Most importantly, be yourself and have fun. University is the making of most people and is a really good opportunity to improve your confidence and meet new people, as well as getting something really commendable at the end of it. Just remember why you are there as well, and don't view it as a three year long party and you will do just fine.