Town: Bracknell
Salary: £25k basic, OTE £35k in the first year
Posted 2 weeks ago
Ref: 11854/6CEL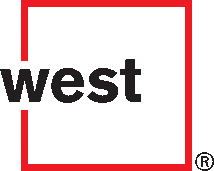 celsiusgrads Celsius Graduate Recruitment Ltd
Graduate Account Manager
Basic £25K – OTE £35K
Great Location, Incentives including holidays, Awards Kick Offs, Excellent progression and training
Bracknell
An exciting opportunity for an ambitious graduate to join a global organisation with excellent progression structure where previous graduates have gone on to earn 6 figure salaries in less than 3 years
This is an excellent opportunity to:
Work for a global organisation with deep pockets and a turn $2 billion turnover
Work for a leader in the industry who has been part of the Gartner Magic Quadrant for the past 6 years
Work with huge clients including 96% of the FTSE 100 and 90% of the FTSE 250
Excellent work/life balance
Incredible earning potential
Manage your own clients
Receive full Industry recognised sales training
Good public transport links to modern office
Specialising in digital transformation, unified communication and collaboration this Cisco and Microsoft partner is part of the Gartner Magic Quadrant and is globally recognised as an industry leader.
Responsible for the global and regional growth and development of a base of existing accounts as well as acquiring new lines of business. Your role will be to manage your own client base, managing, escalating and reacting to clients needs. The objective is to build the existing base as well as proactively reinvigorating accounts. Targeted on billing revenue and maximise the profits within the existing client base.
No cold calling required this is an excellent opportunity to work with an existing healthy client base and make it your own.
If you are an ambitious and proactive graduate with a drive to succeed looking to join a thriving global organisation and make an impact on your own account base then this is the role for you.
To apply simply submit your CV to apply@celsiusrecruitment.co.uk or call our team on 0203 693 8202
Like the sound of this role? For all the latest on our opportunities follow us on Twitter @celsiusgrads
Town: Bracknell
Reference: 11854/6CEL
Summary:
An exciting opportunity for an ambitious graduate to join a global organisation with excellent progression structure where previous graduates have gone on to earn 6 figure salaries in less than 3 years
Job Status: Hot
Salary Type: Per Annum
From: £25,000
Up to: £35,000
Salary Override: £25k basic, OTE £35k in the first year